Name:
Grell
Surname:
Sutcliff
Species:
Half-blood: Dad: Shinigami. Mom: Wizard (WOW EPIC COMBINATION!!!)
House:
RavenClaw
Profession:
Professor of Herbology
Age:
25-30
Gender:
Is - ♂ Refers himself as - ♀
Appearance: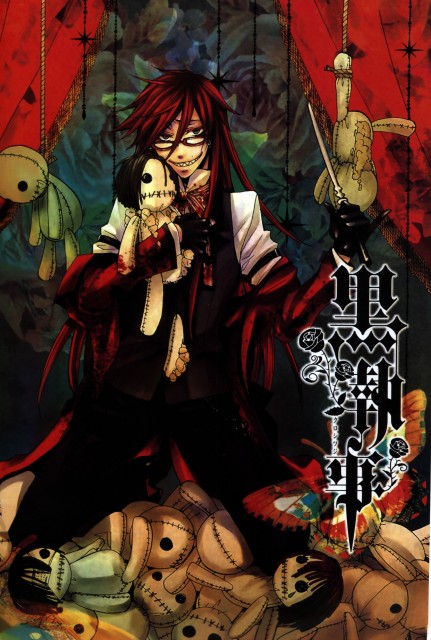 Personality:
In front of students tries to look, calm and higly adult-ish, also hides his original orientation from 'em. However when it's after school, leaves Hogwarts and goes to do his usual job-killing people and showing his Shinigami self. With his best friend chainsaw by his side he moves through night with gentle and epic moves, his red cloak waving behind him following only one boss-blood and awesome taste of it.
Biography:
Grell was born as very cute kid, even though his teeth scared kids a lot he had some friends (William and Ronald-Shinigamies xDDD). His parents raised him with lot of love and gentle care. When he was older they sent him to shinigami school -well they HAD TO-. Grell had only A (as marks) and was rarely mistaken on tests. When he reached Shinigami University, he passed without problems. Later after that he started to study wizard stuff-thank to talent he got after mother. His dream suddenly became two-Teach on Hogwarts and does his job as Shinigami. By now he's professor of Herbology on Hogwarts and is proud of it!
Wand:
Reed, 11 inches, Core of a Dragon heartstring
Pet:
None
Friends:
All professors, (will be) Luce, Ciel & Sebby
Known people:
Everyone
Enemies:
Alois, and Claude
Other:
None